STUDIO

Tropic Editions Studio is a new venue for contemporary art, publishing, creative exchange, and discourse. Established in August 2023, Studio will showcase our projects and host rotating exhibitions, workshops, and gatherings. The space will also act as an office and retail storefront for Tropic Editions' books, zines, art, and related ephemera. Our location at 1121 Nu'uanu Avenue is a part of the Single Double artist residency program, supported by the Hawaii Theatre.
HOURS

We are currently open by appointment.
Please
contact us here
to schedule a time to visit.
CURRENT

Tropic Editions and Single Double invite you to a one-night-only SPA release event, Friday November 10th, 6-9PM.
SPA commemorates the official release of
SPA
, a zine by Jasmine Reiko and Pecorino. The Studio presents an exhibition of new works by the artists, including a film produced by Pecorino with Vincent Bercasio, paintings by Jasmine Reiko, and a collection of limited edition SPA merchandise. Inside Single Double, a reception and music by DJ 32GB, bercasi, and deepend4ever. Please join us in honoring the spirit of SPA, rooted in collective healing and communion – all are welcome to come in peace.
We thank our friends and fellow collaborators Alec Singer, Jason Chu, Kyle Capacia, Santiago Cerrillo, Shannon Clusel, Allie Benz, Ocean Bouey for sharing their time and energy.
PAST/ONGOING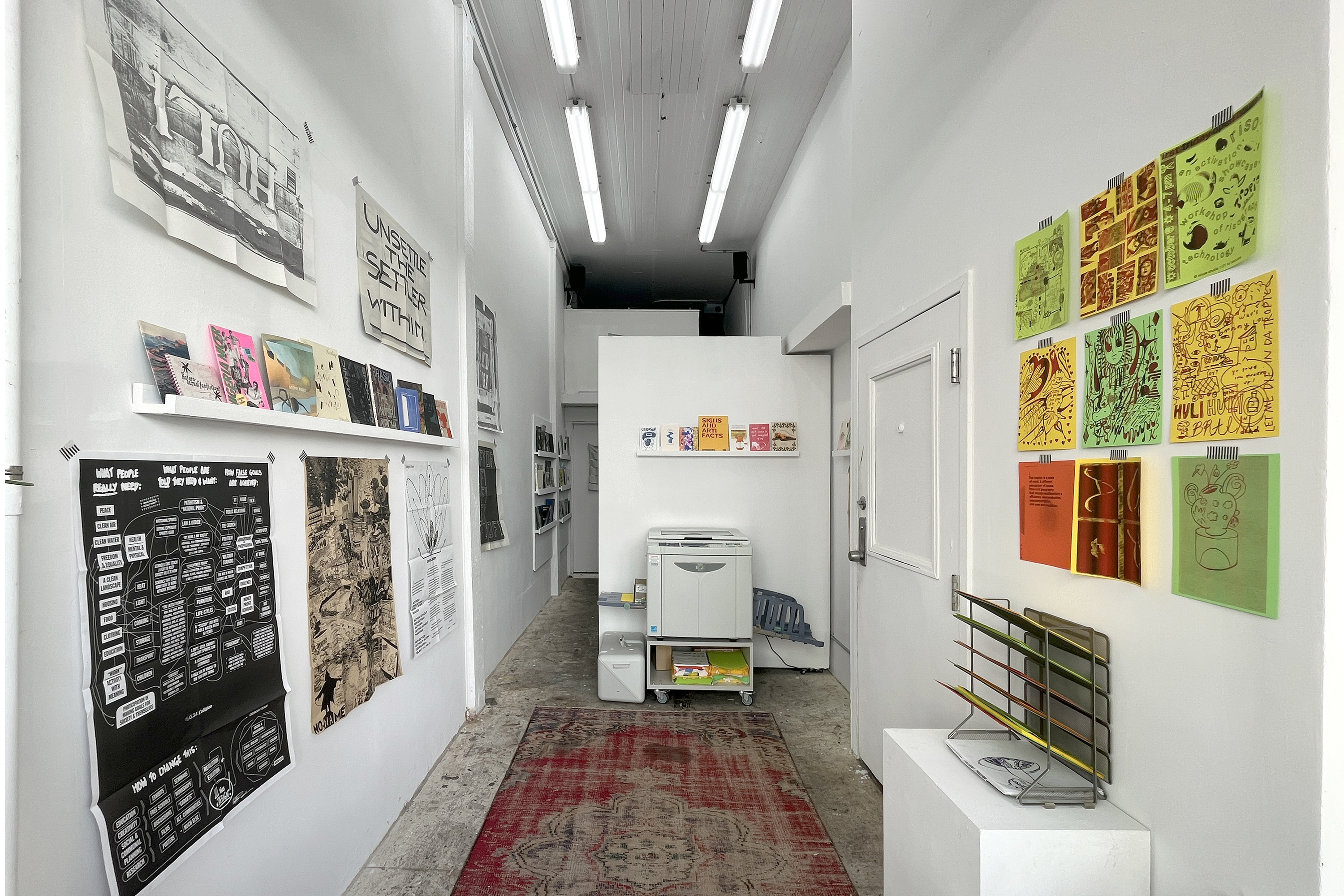 Tropic Editions presents RISO, an activation welcoming Risograph technology into our studio space, in support of
multi.art.fair
, a celebration of prints and other multiples. Multi produced a reading room located at Kaiao Space in the weeks leading up to their art fair taking place Sunday, October 15th at Fishcake.
A risograph is a digital duplicator that produces a distinct print akin to a screen print using oil-based soy ink. Being more cost-effective, user-friendly, faster than a copy machine or offset press, Riso is thought of as a more democratic, radical printing machine since its introduction in the 1980s. Over the month of October, Tropic Editions will showcase a rotating selection of Riso-printed artists' books, zines, prints, and posters. The Studio will also create new prints in collaboration with artists locally and build an active workshop for printed matter to be designed, printed, displayed and distributed.